Portland Home Remodeling & Construction
Locally owned and operated with 30+ years of general contractor experience
North Coast Property Management helps you transform your kitchen into your dream space.
At North Coast Property Management, we design kitchens, add new cabinets, and work with your existing kitchen layout. You get to choose the cabinetry style, countertops, backsplash tile or stone material, flooring type (tile or wood), and fixtures for sinks, stovetop surfaces, ovens/microwaves, and more.
Whether you want to remodel your kitchen for a future sale or give it a make-over, our team of expert craftsmen can help you create the perfect kitchen of your dreams.
About North Coast Property Management:
We formed North Coast Property Management with the goal of making property management an easy and painless process. Since then, we have branched out to provide stellar kitchen and bath remodeling services as well. Through unrivaled customer service and professionalism, we take immense pride in being a trusted partner you can rely on.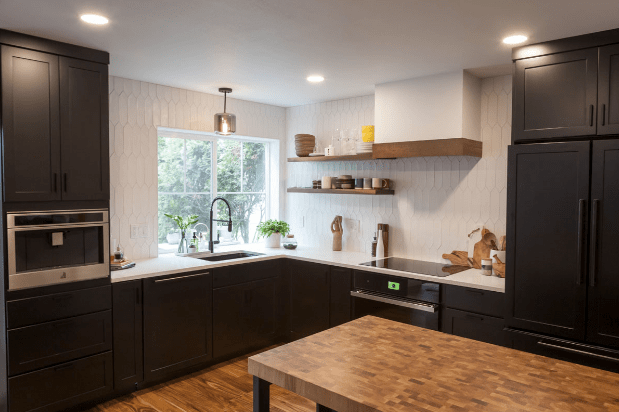 Why Choose Us?
This is why we offer the following benefits to clients wishing to remodel their kitchen:
These advantages are:
100% attention to detail
Highly experienced team of craftsmen, licensed kitchen and bath contractors, and more
Proven results in turning primitive blueprints into outstanding works of art
Exceptional customer service before and after projects
Our Kitchen Remodeling Services:
When you choose to work with us, you can enjoy our full suite of remarkable kitchen remodeling services.
These services include:
Design services (computer rendering & 3-D modeling)
Kitchen cabinetry replacement and installation
Countertop replacement and installation, from granite to marble
Floor installation services
Custom kitchen additions
Electrical and plumbing services
READY TO REMODEL YOUR KITCHEN?
Are you interested in learning more about our kitchen remodeling services? If so, then we'll love to speak to you.
Contact us today to speak to a member of our team about your upcoming project.